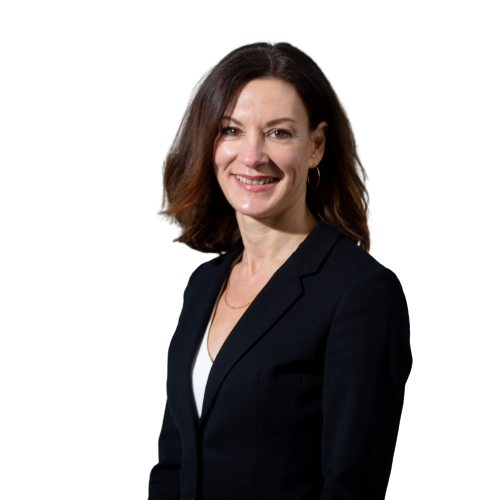 Elisabeth Kondakow
Senior Sales Manager
Spain
Elisabeth joined ISE in 2011. Her role involves working together with exhibitors and partners from the DACH region, Spain, Portugal and Eastern Europe to ensure they get the best results possible out of their partnership with ISE.
What is your favourite memory from a previous ISE show?
My favourite memory repeats every year; it's a silent moment just before the show starts. Walking along the empty aisles, seeing that all the build-up chaos has disappeared and a beautiful new "world" has been created. Outside, there is already a crowd of attendees waiting for the doors to open. Then the ribbon is cut and for the rest of the week life outside disappears and only takes place within this new environment, only created for those four days and bringing together old and new faces from all parts of the world.
Where would we usually find you outside of work?
Anywhere close to nature, at the beach or in the mountains; exercising, travelling to discover new places or visit family and friends.
What are your top tips for staying motivated during the current lockdown?
Make the best of it: In 'normal' times I am always on the run, travelling for business appointments or privately – there is always a plan. The lockdown stopped all this, and actually I started enjoying going 'back to basics': cooking, gardening or even re-organising my home. A totally new side!
Move your body: Especially since I sit for many hours in front of the screen, long walks, hiking and my mini home gym have helped me maintain a balance.
Keep your mind busy: Not only the body, but also our minds need to be looked after. The lockdown gave me time to play the piano more regularly. This cleans my mind and is my everyday energy charger.
What are you reading right now?
In English the title would be Damned Queens. It's the biography of six women who happened to be queens – an entertaining and interesting trip into history.
Do you have any pets?
Yes, a young Bearded Collie called Aladin. I have never had a dog before and now wouldn't like to imagine life without him. I don't even mind getting up early for a morning walk, who would have expected that?! 😉
What's the best piece of advice you have ever been given?
I actually have two pieces of advice, which I couldn't choose between.
The first is: if you are unhappy with a situation you cannot change don't waste your time and energy on it. However, if you think you can, fight for it!
The second dates from after I had left University. I had started my first job and had some doubts about which direction to choose. I was given a book with the title Who Always Goes Straight Ahead Doesn't Get Far, which told stories of people who had gone 'zig-zag' in their lives instead of straight towards their goal, seeing an opportunity in every change rather than a threat.
A few years later I left everything in Germany behind for a new start in Spain. This was more than a decade ago and quite tough at the beginning, but it was worth it. I am still here and have never regretted it.
Tell us a fun fact about yourself that most people don't know about you.
When I left Germany for my new life in Spain, I didn't know any Spanish, so while I was learning the language I took a short-term job before finding a 'real' one. For a few months l worked for a car reseller, taking regular flights to Germany to buy luxury cars and drive them back to Spain.
It was fun; however, after some time I got the impression that things might not be completely correct and quit the job. A month later the business had to close and the owner went to jail.