13 Jan 2023
Get Involved with the ISE Open Innovation Challenge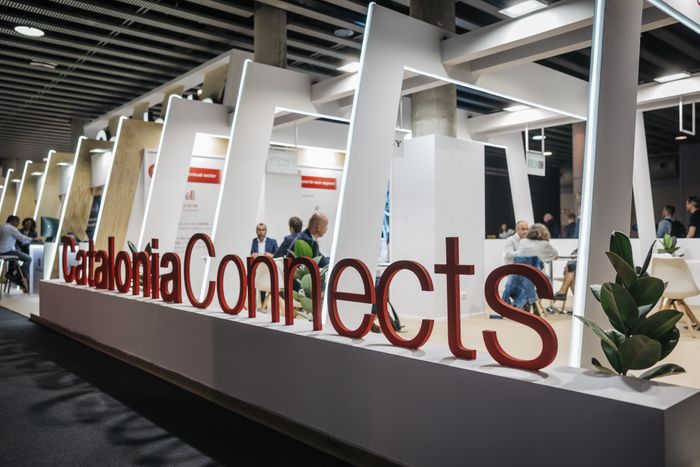 The ISE Open Innovation Challenge returns to ISE 2023
ACCIÓ and the Enterprise Europe Network announce the challenges and call for companies to get involved with solutions and grow business at ISE 2023
BARCELONA, 13 JANUARY 2023: ACCIÓ's second ISE Open Innovation Challenge is now live and open for submissions from companies offering solutions for a variety of needs. This business match-making service connects technology providers with businesses looking to purchase solutions. Meetings will take place in person at ISE 2023 at the Catalan Pavilion in Congress Square.
The ISE Open Innovation Challenge is hosted by ACCIÓ (the Catalonia Innovation Trade & Investment agency) and Enterprise Europe Network. For this, its second iteration, ACCIÓ is working with nine corporations looking for new technologies and solutions partners to help solve 21 challenges (listed below). ACCIÓ will manage meetings in person during ISE and online after the show has closed – all appointments are confirmed in advance.
Technology providers that have the potential to help solve these challenges can now register to participate in the event and upload their details on the solutions they can provide. They will then be contacted and onsite face to face meetings will be scheduled by ACCIO to take place at the Fira de Barcelona during ISE between 31 January and 2 February 2023. All participants will receive a pass to attend ISE. Online meetings will take place on February 7 and 8. The scheme is open to exhibitors and attendees at ISE 2023.
This year, the variety of opportunities are from end-user organisations and cover healthcare, education, broadcast, furniture and interior design (decor) and a call for technologies to improve work-force mental health and to provide holograms, VR and 3D rendering solutions.
Albert Castellanos, CEO of ACCIÓ explains: "As the world's epicentre of the audiovisual industry of the future, ISE is the best showcase for both companies that present their challenges and those that offer the best technological solutions for them. The solutions presented at the Open Innovation Challenge demonstrate how audiovisual technology can deeply transform business in areas such as education or health."
Solutions required for furniture and decor industry challenges:
Solutions required for Health and personal care services challenges:
Solutions required for Education Technology challenges:
Solutions required for Audiovisual challenges:
Register for free now at https://ise-congress-open-challenge.b2match.io/signup
Integrated Systems Europe, ISE 2023, will take place at the Fira de Barcelona Gran Vía on Tuesday 31 January-3 February 2023. For more information, please visit www.iseurope.org