ISE 2023 Facts & Figures now available
We are pleased to announce that the ISE 2023 Facts & Figures report is now available as a free download.
Each year, this report features detailed statistics and demographic information about the ISE audience. This year we have also added headline numbers from our post-show surveys with attendees and exhibitors.
Here's a snapshot of some of the key numbers in the report, starting with the show floor itself. This was the largest ISE to date in terms of floor area.

The show continues to attract a healthy proportion of first-time visitors.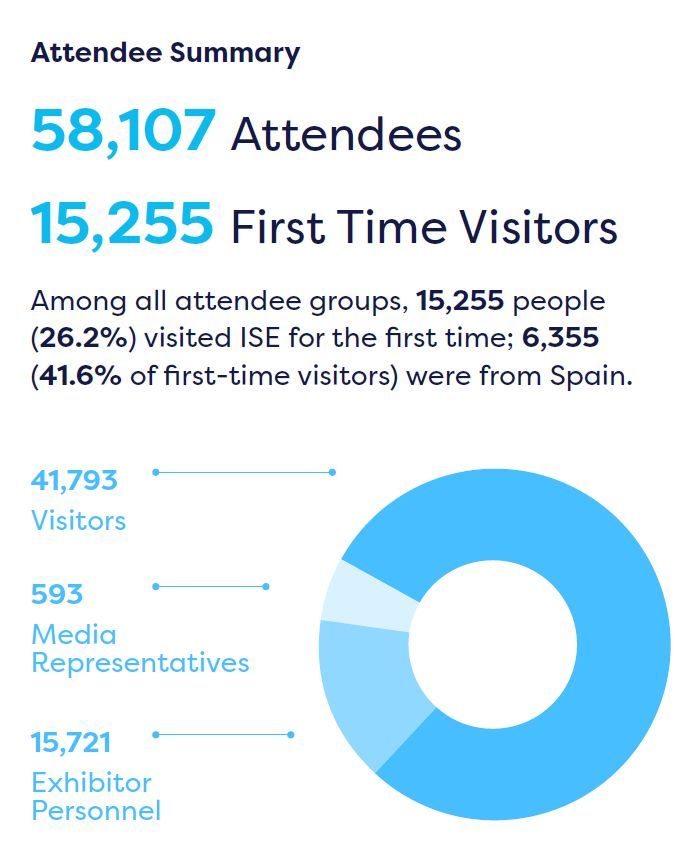 The total number of visits across the four days (calculated by adding the daily attendances) was 126,243 – this is a staggering 46.4% increase on the 2022 show.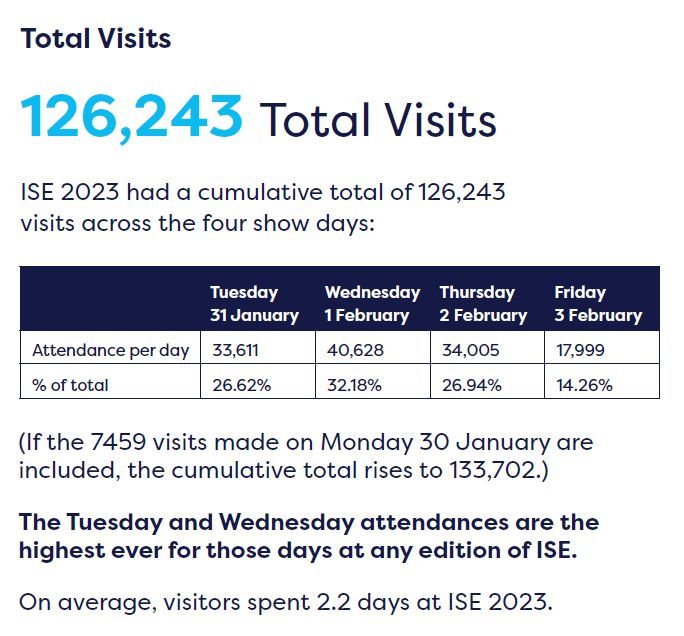 ISE continues to draw a broadly based international audience. This table shows the top 10 best-represented countries – the top 60 are listed in the report.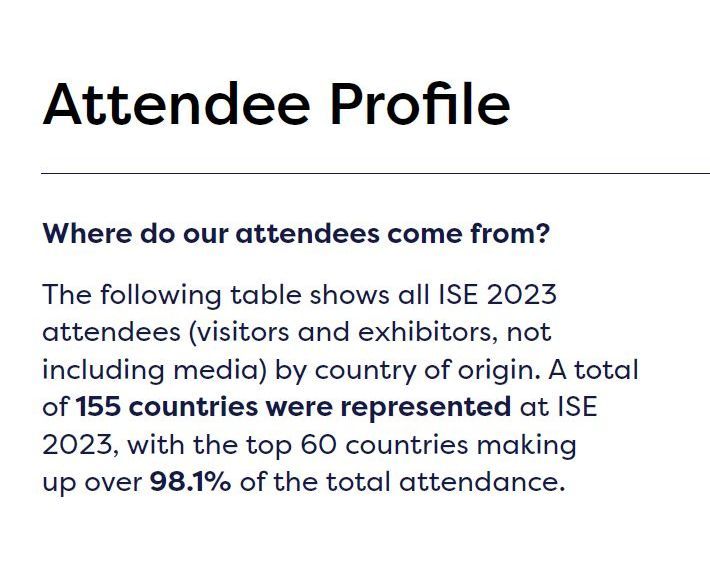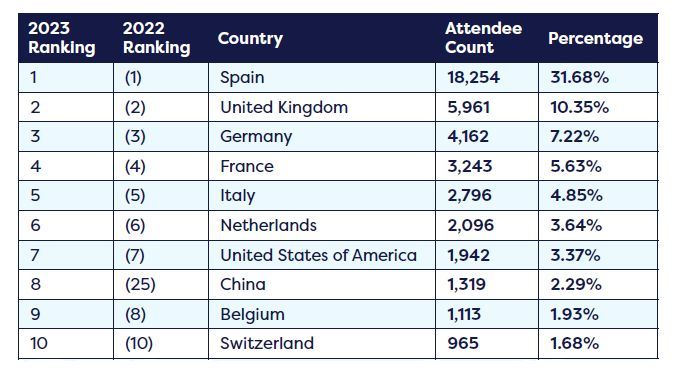 Finally, we polled our visitors and exhibitors and asked them to score the importance of attending the show, their satisfaction and their likelihood of returning in 2024. Here are the average scores.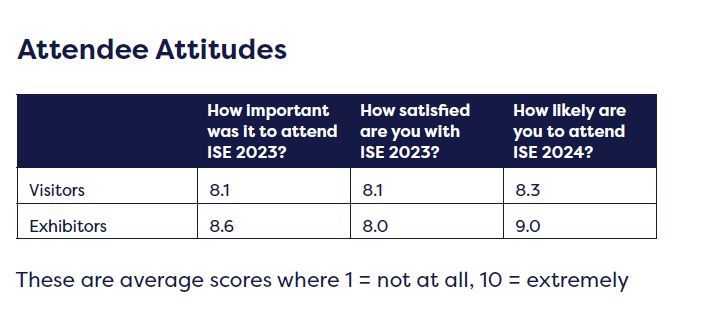 Other information in the Facts & Figures report includes:
Attendee profiles: job title, age and gender
Attendee spending power and purchasing authority
Breakdowns of AV channel and end-user attendees
Channel attendees: roles and sectors served
Technologies sought out by attendees
Top end-user sectors
Click here to download the full ISE 2023 Facts & Figures report.