Digital Signage & DooH Zone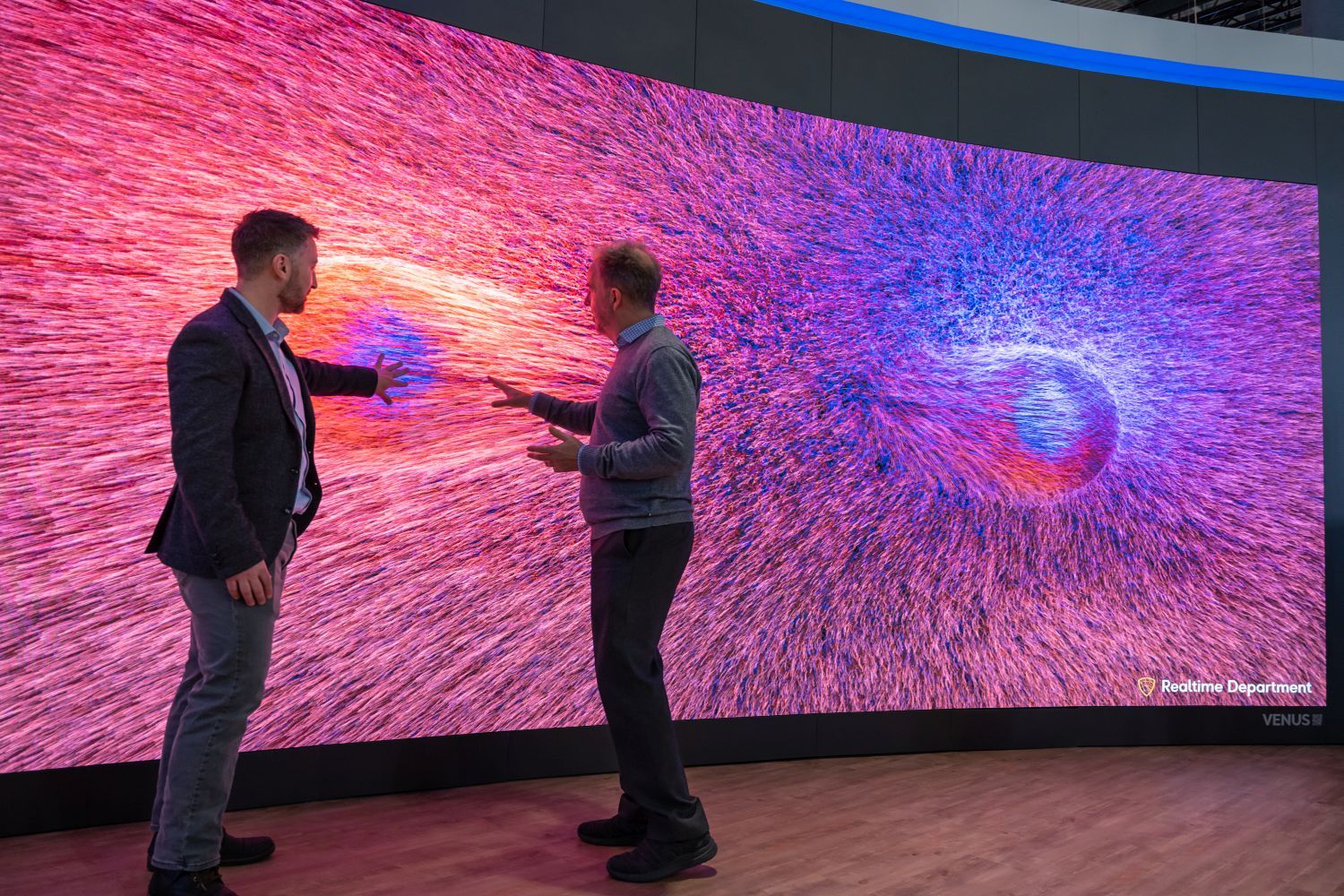 While digital signage has been visible in numerous settings, from education and corporate to retail and hospitality, for many years, it has increasingly moved from nice to have to essential and is now a business-critical solution set in multiple verticals.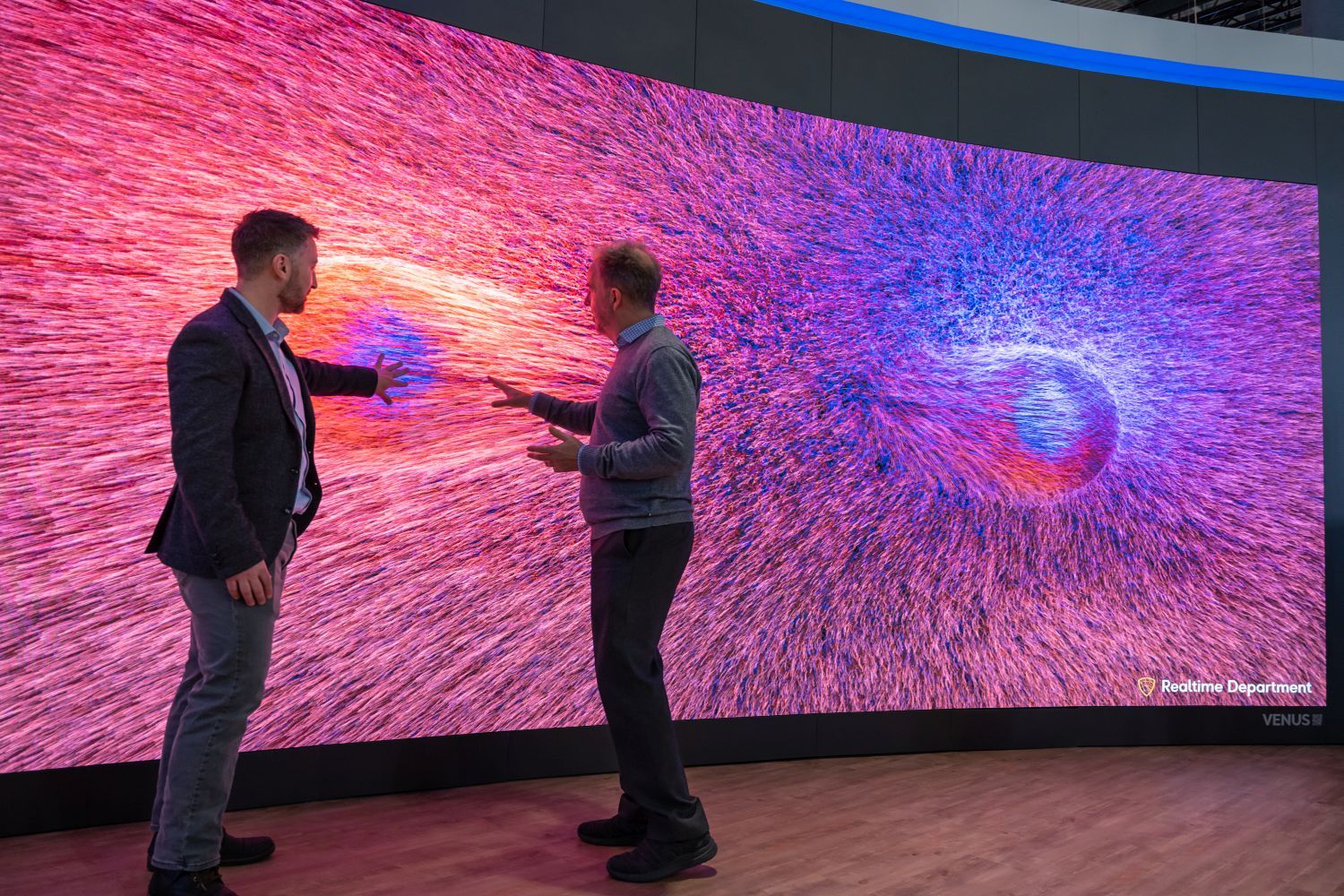 To be effective, digital signage solutions must combine software with hardware such as media players, video walls and kiosks, as well as ensure engaging content is created. When done well, digital signage solutions have an unrivalled power to drive customer engagement, increase revenue, empower digital transformation strategies and create unique, memorable experiences.
Workflow enhancements have been key to the growth in digital signage installations. While in the past creating relevant content would be time consuming and potentially costly, digital workflows, the ability to effectively utilise and integrate data, and the cloud have greatly simplified content creation, enabling users to deliver relevant, accurate and consistent material in seconds. Personalised experiences are also possible, driving engagement and delivering better business results in areas such as retail and hospitality.
QR codes continue to be popular post-pandemic, offering a tool that end users are comfortable with that also captures crucial data, all while providing feedback on the popularity of content. Indeed, data is an increasingly valuable tool across the digital signage sector. Digital signage analytics are essential to delivering the right content at the right time and understanding what end users truly need and value in order to enhance ROI. In addition, data integrations, whether external content such as news and weather feeds, YouTube content and social media, or information from internal systems such as CRMs, POS or calendars, are a proven way to boost interest and give end users the information they need.
In the education and corporate sectors, digital signage is valued for its ability to inform, advise and guide users. In the corporate sector in particular, video walls are a popular display choice, offering a high-impact and eye-catching centrepiece. As display costs have fallen long term, so the number of units used in projects has tended to increase, offering the opportunity to share more, varied content. Interactivity is also increasingly valued, particularly two-way interactivity. Finding a way to utilise mobile phones and combine them with the digital signage experience looks to be a logical next step, with mobile integration a current area of interest.
Of course, AI is also impacting the digital signage sector with AI-powered programmatic content – such as digital out-of-home advertising, localised and personalised ads and AI-powered analytics – all adding to the ease and accountability of digital signage solutions. AI is also being used to generate metrics such as audience delivery, reach and frequency of use, so the impact of any content is easy to measure. It can also offer predictive maintenance and issue detection enhancing the reliability of digital signage networks and reducing downtime. The impact of GenAI on digital signage is one to watch in the near future, with tools becoming available to create fully or partially AI-generated digital signage content.
Prominent companies in the Digital Signage & DOOH Zone include leading signage player manufacturer BrightSign; Scala, the leading global provider of intelligent digital signage, digital merchandising, and intelligent sensors; and rich media customer experiences; DisplayForce, which focuses on programmatic advertising solutions; Intuiface, which offers a 'no-code' digital signage platform; and Nexmosphere, which manufactures interactive sensors for digital signage.
Collaborations have been evident across the digital signage sector in recent years, with companies coming together to offer complete hardware and software solutions to customers - many involving companies elsewhere on the ISE show floor. Examples include digital signage hardware manufacturer Advantech and Google's ChromeOS Flex, Avocor integrating Rise Vision software, and Microsoft teaming up with ScreenCloud for workplace digital signage. Other big names in the sector include LG, Philips and Samsung on the display side.